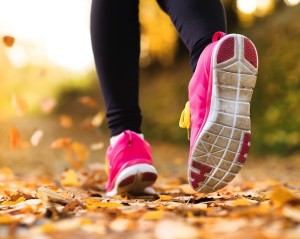 With the hustle and bustle of life, it's no wonder that not everyone has an hour or three to hit the gym every day, let alone every other day.
What most of us DO have is a 15-minute window in between picking the kids up from school and finishing dinner—perfect time for short workouts. You can even do this in between staff meetings at work.
Exercising and keeping healthy isn't something we should have to sacrifice in our day-to-day life. When we're fit and healthy, we're also happy. Thankfully we live in a time where 10-minute workouts and how-to videos are available.
Use the following seven, 15-minute workouts that you can do during your next moment in between responsibilities:
Cardio is an important part of exercise, and this 15-minute cardio workout will get your heart pumping and your body moving.
Here's a 15-minute workout video that focuses on fat loss. It utilizes 5 different exercises in 3 rounds, with 20 seconds on and 10 seconds of rest in between.
15-minute total body boot camp workout gets your whole body working. You'll have the same 20 seconds on / 10 seconds off as the previous video, so it might be a way to turn up the intensity on your short workout.
If you want to start focusing on specific parts of the body, here's a 15-minute workout that targets your abs. You can work on your core in 15 minutes, so why not?
You can take your cardio workout to the next level with this high-intensity 15-minute cardio workout.
This 15-minute workout video is great for beginners, and is ideal for losing fat and building strength.
And if you're interested in filling that 15-minute window with some Yoga, this Yoga for Complete Beginners shows you how to relax, flex, and stretch in just 15 minutes.
Whether you're trying to squeeze in a short workout during a busy day at the office or just running around trying to keep your family in line, 15 minutes is all it takes for your body to get some much needed exercise.