Before you see what we have to offer, take a look at this video on why its so important to use natural skin care products and be choosy about what you put on your skin.
Carolinas Natural
Health Center is pleased to offer the very best in skincare services and products through the Eminence handmade and organic skincare line. We value the Eminence skincare products because all Eminence products contain the highest possible levels of all-natural organically grown herbs, fruits and vegetables, hand-selected to guarantee their highest quality. All of Eminence products are handmade in Hungary using 100% wind power and sustainable farming practices, so there is no mass production, no heating, no artificial coloring, no artificial fragrances, and no hydrogenating processes. Because of this process, vitamins are captured, offering dramatic results as actual seeds, pulps and peels begin the regenerative and healing powers that only nature can produce.
The entire Eminence line can be purchased at Carolinas Natural Health Center. In addition to the product line, Carolinas Natural Health Center also offers the following skincare treatments using Eminence products.
Organic Skin Care Treatments

All Eminence Products are 10% off when purchased on the day of any facial treatment at Carolinas Natural Health Center
Classic Carolina Facial
Using the ancient healing properties of the succulent Stone Crop plant to calm and restore balance, this treatment lightens natural pigments and fills in lines and wrinkles. This treatment is recommended for those new facials or first time clients of CNH to determine future treatment regimens as our products contain organic/biodynamic, highly potent prescription grade ingredients. This treatment is recommended for all skin types.
Berry Refined Enzyme Peel
This organic combination of berries will gently take away years of damage and aging, improper cleansing, exfoliating and moisturizing. The highly active enzymes, vitamins and anti-oxidants boost collagen production and deeply hydrate for smooth, glowing skin. This facial is recommended for all skin types except the very sensitive.
Organic Microderm Treatment
This is an effective, gentle form of exfoliation using silica and poppy seeds applied manually to remove damaged skin cells and greatly enhance the complexion. The process smoothes skin discolorations and the margins of acne and burn scars, as well as reduces fine lines and enlarged pores. For best results, treatment should be completed in a 6 session series.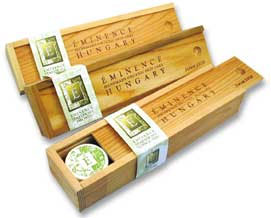 Biodynamic Facial Treatment
Treat your skin and renew your energy with this ultimate collection that goes a step beyond organic. Gentle enough for the most sensitive of skin types, this treatment includes ingredients clinically tested to be hypo-allergenic. Enjoy the organic toning and hydrating effects of calendula and eucalyptus that will leave the skin feeling soft and silky. Soak up essential vitamins and antioxidants of hawthorn and bearberry to help heal and restore while active masques refine
Products offered at Carolinas Natural Health Center include:

Masques
Body Lotions & Massage Creams
Cleansers & Body Washes
Eye & Lip Care
Scrubs & Peels
Sun Defense
Herbal Spa Teas
USDA Collection
Brushes & Supplies
Creams & Moisturizers
Starter Kits
Serums and Face Oils
Tonique & Hydrators
Treatments & Body Wraps
Biodynamic Collection
We also offer a wide range of hair removal options.
To more learn about the full line of products offered through Eminence, call 704-708-4404 or stop by Carolinas Natural Health Center.