Holistic Health Practitioners | Carolinas Natural Health Center
Are you tired of taking expensive, dangerous medications or frustrated that your doctor only seems to have 15 minutes of time to spend with you when you go in for an illness or checkup?
You're not alone…
The reality is that everyday people waste both precious time and money visiting conventional medical practices and often leave offices feeling hopeless or burdened.
That's why, at Carolinas Natural Health Center, we do things differently.
Our expert holistic health practitioners provide whole-body healing through customized healthcare plans based on your unique health needs and wellness goals.
We treat the root cause of disease—not the symptoms—and will take the time to truly listen to you and help you put together a comprehensive program that will put you on the path to better health for the long run.
With the flexibility to see patients both in our office and virtually, receiving safe, comprehensive healthcare from wherever you are has never been easier.
We invite you to get to know our team, and then take the next step to becoming part of the Carolinas Natural Health Center family.
Dr. Michael Smith
Dr. Michael Smith is a practicing naturopathic physician trained as a primary care doctor that has helped thousands of patients just like you get on the path to better health.
As an expert in natural medicine—with advanced training in classical homeopathy and clinical nutrition—he is able to identify the root cause of your health issues.
Once your health needs have been identified, Dr. Smith and his team will design personalized lifestyle programs that will provide you with the testing, coaching, and education you need to heal from the inside out.
At the end of the day, Dr. Smith's passion is empowering patients to take charge of their own health and well-being.
Dr. Smith received his doctor of naturopathic medicine from the Southwest College of Naturopathic Medicine in Tempe, Arizona—a four-year, postgraduate, naturopathic medical program. Upon graduation, he was selected for a family practice residency position at the Southwest Naturopathic Medical Center in Scottsdale, AZ.
Dr. Smith is passionate about health and leads an active life with his three amazing children. He lives in Matthews, NC, where he mountain bikes, works out with F3, and shops regularly at the Matthews Community Farmers' Market.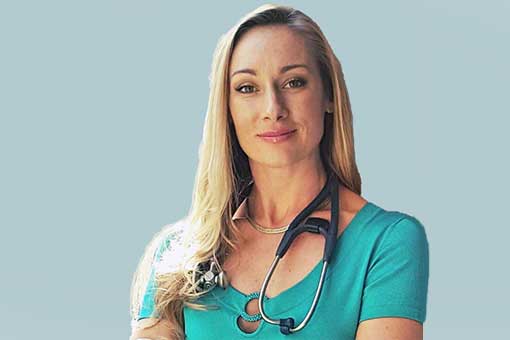 Dr. Jill Cole, ND
Dr. Jill Cole, ND, is an expert in natural medicine and is internationally recognized for her work in creating effective wellness programs.
She earned her naturopathic medical degree at the Southwest College of Naturopathic Medicine in Arizona, where she is a licensed primary care physician. Originally from Massachusetts, she graduated with a bachelor's in Health Science and Fitness, served as assistant managing editor for Journal of Cellular Biochemistry at the University of Massachusetts Medical School and worked as a respected personal fitness trainer before finding her true calling as a naturopathic physician.
Dr. Cole proactively empowers and helps practice members restore and reach optimal living and health, long-term, with quality clinical care, education, understanding and compassion. Dr. Cole's help is often sought for concerns with weight gain, fatigue, stress, diabetes, cardiovascular disease, hormone imbalances, digestive issues and a desire to get off medications.
In Arizona, Dr. Cole became the "doctor of doctors," where respected Mayo Clinic, Banner and Cornell physicians and nurses sought her care and completed her wellness programs. She served as adjunct faculty at Southwest College of Naturopathic Medicine and is an Associate with the Naturopathic Medicine Institute.
Dr. Cole's passion is educating and partnering with people to help them implement true wellness, so they can enjoy the quality of life, happiness and fulfillment we were created to experience.
Dr. Daemon Jones
Dr. Dae believes that the key to finding happiness and fulfillment is knowing it is ok to put yourself first and choose health as your number one priority.  When you do, you are able to show up more powerfully in every aspect of your life – work, personal and in your community.
Dr. Dae works with individuals who are struggling with health issues such as weight gain, diabetes, thyroid problems and issues around menopause.  These individuals often don't realize their health issues are coming from hormonal imbalances that have not been addressed or properly treated.
Dr. Dae is an expert in using lifestyle as medicine to reduce chronic disease. Her Replenish. Restore. Reclaim. framework proves that diminished health and energy can be reversed with proactive choices, at any age.
Dr. Dae is a licensed Naturopathic Doctor in Washington, D.C. and treats patients from across the D.C. Metropolitan area, as well as virtually all over the world.
Dawn Armstrong
Dawn Armstrong oversees supplement ordering and fulfillment for the members of Carolinas Natural Health Center.
For years, Dawn was interested in health and nutrition. However, she came full circle with her interest in healthy eating when she realized that the modern health infrastructure couldn't support the medical challenges her family faced. Dawn's journey led her to Carolinas Natural Health Center, and she now empowers others to choose a better path to take control of their health.
Dawn graduated from UNC Charlotte with her degree in biology and earned her ASCP certificate in cytotechnology. Her strong medical background includes working in a global life sciences company and hospital. She also served as an instructor for CPCC's cytotechnology program.
In her free time, Dawn enjoys attending live music events, hanging out with family and friends, and escaping to the beach.
Krista Sigmon
Krista Sigmon is a Certified Health Coach who supports our members throughout their programs with diet and lifestyle changes. She enjoys getting to know our members and helps them with meal planning and teaching various classes such as cooking classes, nutrition classes, smoothie classes, and more!
Seeing our members make changes and start to embrace a healthier lifestyle inspires Krista and motivates her everyday!
Krista had a unique upbringing as her parents owned several produce markets. This is where she developed a love for fresh fruits and vegetables at a young age. After having kids, she found herself reading and learning as much as she could about healthy cooking, ingredients and lifestyle.
That led her to the Institute of Integrative Nutrition where she received her health coach certification and she is thrilled that she did!
When not working, Krista loves spending time in the mountains, tubing and canoeing on the New River, swimming, reading, walking barefoot on the beach, and cooking and entertaining.
TAKE YOUR NEXT STEP TO BETTER HEALTH
Today is the day to start on the path toward better health. We invite you to learn more about what we do and how we treat our patients at Carolinas Natural Health Center.