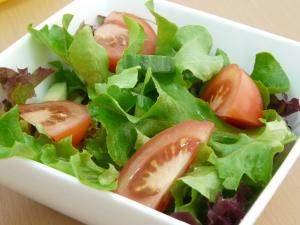 Are you dreading cold and flu season? Don't worry! We have some plant-based diet-friendly ideas to help you boost your immune system with some blockbuster nutrients.
Zinc helps the body to build white blood cells, reduces symptoms of colds and flu when taken within 24 hours, and lowers incidence of fevers and coughs. Vitamin C makes interferon, which zaps viruses. Vitamin E produces interleukin-2, a protein that kills bacteria, viruses, and cancer cells.
The following foods have high levels of these nutrients, so feel free to eat as much as you like. (Thanks to www.healthaliciousness.com for the DV values!)
Zinc
Roasted squash and pumpkin seeds—make these yourself in your oven, and eat them right off the cookie sheet. They contain 10mg (70% DV) of zinc per 100g serving, 6.6mg (59% DV) per cup, and 3mg (19% DV) per ounce (~85 seeds).
Cashews—eat alone, or sprinkle them on top of salads, fruit, or grains. They contain 5.6mg (37% DV) of zinc per 100g serving, which means 7.7mg (51% DV) per cup, and 1.6mg (10% DV) in a single ounce.
Other high-zinc foods include dark chocolate, oatmeal, lentils, and black beans.
Vitamin C
Red and green chili peppers: A great way to spice up salads, pasta dishes, and other veggies, green chili peppers provide the most vitamin C of any food with 242.5mg (404% DV) per 100 gram serving, 181.88mg (303% DV) in a half cup, and 109.13mg (182% DV) in a single green chili pepper. Red chilis provide 144mg (240% DV) of vitamin C per 100g serving, 108mg (180% DV) per half cup, and 65mg (108% DV) per pepper.
Broccoli: Enjoy broccoli by itself or in recipes such as soups or salads, and you'll eat 89mg (149% DV) of vitamin C per 100g serving, 81mg (135% DV) per cup chopped, and 28mg (46% DV) per piece.

Other foods high in vitamin C include citrus, of course, strawberries, bell peppers, and dark leafy greens.
Vitamin E
Sunflower seeds: Whether you enjoy them on your salad or right out of the bag, sunflower seeds provide 36.6mg (222% DV) of vitamin E in a 100g serving, or 36.5mg (310% DV) per cup.
Almonds: The versatile almond can be eaten alone or made into almond milk or almond butter. No matter your preference, almonds have 26.2mg (175% DV) of vitamin E in a 100g serving, 37.5mg (250% DV) per cup, and 0.3mg (2% DV) of vitamin E in a single almond. 
Other foods rich in Vitamin E include avocado, paprika, wheat germ oil, oregano, and pine nuts.
The versatility of these nutritious foods is tremendous, and you'll enjoy all of them while boosting your immunity.  Bon appetit!